Who Are The Best Online Betting Sites UK Residents Can Access? And What Does It Really Mean To Be The Best?
.
Up to £100 Bonus
Gamble on any game around the world
Live and Mobile Betting
Get Bonus!
To start with it is not easy to explain to a novice sports bettor what the best UK betting sites are. There is no straight forward answer even though the question keeps being asked. All we can do it point you in the right direction. We can of course tell you our choice of UK betting sites that we think are good. The thing is though, we think they are good for reasons that are quite often personal to us. What we can do however is give you some idea of the questions you need to ask yourself about a site. There are of course some provisos that must be in place before a brand can even make the shortlist for best online betting sites UK. There are so many great platforms for sports betting registered in the UK that grading them has become more personal in nature. We will do our best to arm you with that knowledge and set you up to make those choices. If you were looking for the best US site then it would be far easier because there are simply fewer legitimate sites taking customers from the US. Do a quick online search for 'online bookies UK' and you will be awash with selections.
UK Betting Sites Are The Envy Of The World
To start with let's clear up one thing when we talk about being a UK site. There are betting sites UK based and then there are those based offshore that are UK registered. For our purposes we will treat them as the same thing. They both must have a license issued by the UK Gambling Commission to be able to accept clients residing in the UK. This is the first piece of information you need to check on a site when looking for your sports book. Not only the first but the most important. Any site can claim to be regulated by the UKGC. It is easy to slap the logo on a footer and make up a license number to go with it. Lucky for us the UKGC has a very user friendly website. Visit the site, scroll down the home page and go to the 'Register of license holders'. If the company claiming to be licensed by them is genuine, their status will be there for the world to see including any sanctions against them. Having a license from the UK Gambling Commission is highly prized. They have a very strict set of rules and the vetting procedure is thorough. The application process is one of the toughest in the world. Having a valid license is essential there is no such thing as a safe unlicensed bookies. Keeping criminals out of the sporting world is of utmost importance.
Security Banking And Customer Service All Rank Next
One aspect of choosing the right UK betting site that has nothing to do with taste is security. As part of the licensing requirements all customers cash must be kept separate from day to day running expenses. There must be sufficient security in place to protect said cash and the personal details of clients. So if the license is legit your cash should be safe. This is an area that is supposed to be checked fully by the Commission. There have been a couple of mishaps along the way but the UK Gambling Commission do have good record when it comes to vetting online sports bookies. Depositing and withdrawal options tend to lead back to personal choice but as a benchmark the more the merrier so they say. If a UK online bookie makes it as easy as possible to move cash around they have to be credited for it. The very best online betting websites the UK has on offer can have as many as 40 different methods. That many has to mean your preference is catered for. Customer service is an important consideration. You want to be able to contact somebody at any time. You want to be able to ask questions about a particular issue and get it resolved in the shortest amount of time. So a 24/7 telephone service is a must is any brand is to be taken seriously. Live chat online is another big plus but only if the agent you are peaking with actually understands your question. There are many out there that use software and a database of answers to man the 'live chat'. A great way to test the validity of the service is ask some unusual questions. If you don't get a reasonable answer then the brand is probably not for you.
More Money On Horses And Football Than Anything Else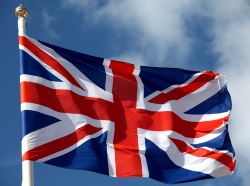 The UK betting public stake billions every year. The biggest chunk of that is on horses and football. So it stands to reason that the best UK betting sites have great coverage of both sports. Of course the Premier league and big race meets will be covered. Those that shine will have Championship matches, Bundesliga, Serie A, in fact the top UK sites have just about every premier league from every footballing country there is. Along with quite a few minor leagues as well. A fair amount of new online bookies don't have horse racing available. If you are new to the scene you may not think this is important. If you don't bet on the nags what does it matter? Well it does say something about have much effort the bookie wants to put into the industry. Running a full race card is a big risk. The thing with most other sports is there are software platforms available that will give the bookies current odds on an outcome of most sporting events. So they take those and add their percentage and those are the prices offered. It's not like the old days when a team off odds makers set the prices that either made or broke the bookie. Offering odds on horse racing still takes that little bit of magic and a lot of knowledge. It is a commitment that only the best bookies can make.
This Is The 21st Century After All We Want To Have A flutter On All Sports
Football and horse racing may be the big earners but we are a discerning bunch and like to diversify our options. The top name bookmakers online in the UK will take a bet on just about anything. When you are checking out the website of a potential new bookie look and see how many different sports are on offer. Anything less than twenty is probably not worth bothering with. You may not want to bet on a Russian bandy match. But the fact that you can get a price on who's going to win between Vodnik and Baykal Energy means a bookie with scope. The more sports a bookie will take a bet on means the more opportunities you have to catch them making mistake! It's not just how many sports available it's the number of markets offered as well. This can be a huge decider for you. Eve he very top names in the UK market can have vastly different numbers when it comes to markets offered. You will get one with say 180 markets on a Premier League match but the same match with a rival has 240. This is where it can get a bit messy though. Just because more bets are offered doesn't mean the odds are any good. So you will need to do your homework!
Gambling In The UK Is The Oldest Regulated Market Also The Most Popular

Betting on a sporting outcome is as British as drinking tea. In fact gambling on horse races pre dates the Brits obsession with tea drinking by hundreds of years. Trackside gambling has been legal and regulated for many years. The Tote pool betting was the way it was done right up until the 1960's then betting shops opened their doors and the industry has not looked back. There are statistics stating as many as ¾ of the UK population have a flutter from time to time. Yep 75% think placing a bet is a good thing to do. So do we! Since bookies went online the ease of placing a bet has meant that more and more are turning to the internet to have a flutter. No more queuing in dismal dirty bookies sit in your own home and click away. Perfect. But that does mean you have to take more care. There is no physical premises to get your cash from. No betting slip in your hand to prove you won. So choosing where to place your bets is an important decision. If you are a novice there is no shame in taking advice from an experienced punter. When it comes the online world forums are a great tool for information. The best advice is to open a couple of accounts with some of the most well-known bookies. Deposit small and feel your way.