Finding the Safest Way to Make Betting Deposits
When you are considering registering with an online bookmaker, there are many factors to consider before you make a final choice of which one is right for you. One of the main areas to bear in mind is the ease with which you can make a deposit and receive any winnings that you may make and the security of your financial transactions.
Convenience is extremely important when it comes to handling the monetary side of betting, but equally vital is the knowledge that you have chosen a bookmaker who will maintain the security of your data while guaranteeing that you will receive the payout that you have earned.
There are lots of different websites to choose from today, but you will want to spend the time to find one that offers the payment and deposit methods of your choice, whether that be one of the more traditional solutions or more modern e-wallet options.
Top Betting Deposit Sites
;
What are the Methods to Deposit at Betting Sites?
All betting sites will require you to open an account and place a minimum amount of funds before placing your first wager, however the methods to deposit at betting sites will vary depending on the provider. Most, if not all, will offer the traditional options like credit and debit cards, however many more will also offer at least one of the commonly chosen e-Wallet methods which represent both a convenient and secure solution. Here, you can find a list of the most commonly found methods on offer of placing betting deposits:
As you would expect, players can use the market leading credit and debit cards to make deposits, including Visa, Mastercard, Visa Debit, Solo and Maestro.
Various online bookmakers offer different e-wallet methods from the well known to the less popular. Some of the most commonly found methods include: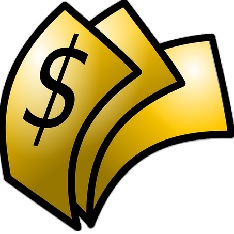 PayPal
Skrill
Neteller
Webmoney
MoneyBookers
Click2Pay
Entropay
InstaDebit
There are sometimes other methods offered by bookmakers including traditional bank wire transfers, UKash and even cheques. These will vary depending on the provider and some are obviously much slower to process than others.
What are the Minimum Betting Deposits?
Many online bookmakers will allow players to make low minimum deposits in order to get started with their first wager. This is ideal for those who are new to online betting, for those who are on a limited budget and for those who only place an occasional wager. Some of the largest bookmaker websites will even allow players to deposit as little as £5, although the amount may be raised to £10 depending on the deposit method chosen.
What are the Best Methods to Deposit at Betting Sites?
There is no easy answer to the question of which is the best deposit method to choose as often, it depends on the preference of the player and the methods that they have available to them. Not everyone has a credit card, for example, and not every player wants to open an e-Wallet account. However some deposit methods are easier to manage than others, while some have a shorter processing time and others have the advantage of greater security. You must weigh up all of your available options and decide which factors are most important to you before making your final choice.
Credit and Debit Cards
Using a Visa credit or debit card or a Mastercard is certainly a popular and simple option and will allow for rapid processing of your deposit allowing you to place your wager in a shorter space of time. Using these methods will generally mean that your funds are deposited instantly and as an added advantage there is unlikely to be any transaction fee to add on.
The leading credit and debit cards also have excellent security features meaning that your financial details should be well protected. If you are using a debit card to process your payments, actioning withdrawals should also be simple as your winnings will simply be credited back to your bank account. If, on the other hand, you choose to use a credit card, you will be unable to withdraw your profits in this way and will have to register a different method of your withdrawals.
E-Wallets
Many players choose to use one of the many popular e-Wallet methods as they offer an extra layer of security that is very appealing to those who worry about the security of the financial and personal data. The majority of online bookmakers accept the top three e-Wallets – Skrill, PayPal and Neteller, and all three offer the same advantage of instant crediting of funds to your gaming account.
There are, however, some disadvantages to choosing these methods, with one of those being the additional fees which may be charged depending on the provider and the transaction – for example, Neteller charges a standard £5 to withdraw funds into a bank account which can eat into your winnings. Processing withdrawals may also take a little longer when using an e-Wallet method too, although it is unlikely to take longer than 3 days.