Should You Choose Skrill Betting Sites?
When you are trying to make a decision over which is the right online bookmaker for you, there are lots of factors to consider and one of the most important areas for consideration is the type of deposit and withdrawal methods on offer.
E-Wallet options are rapidly emerging as one of the top ways of making deposits at many of the best online betting sites and of those Skrill is one of the most commonly chosen. There are several advantages to choosing Skrill bookmakers, and here we look at some of the benefits and information about this payment method that will help you to make an informed choice about whether this is the best payment method for you.
Top Skrill Betting Bookies
;
What is Skrill?
Skrill has a long history in the e-Wallet business, having been originally launched in 2001 with the name MoneyBookers. The first ever e-Wallet to receive licensing from the FCA, this is a payment method with a long pedigree. During 2010, MoneyBookers rebranded themselves with a new name, Skrill, designed to widen their international appeal which is the name that they are still known by today.
Skrill allows users to make and receive payments via the internet, focusing on making international money transfers simple and inexpensive. With the ability to handle 41 global currencies, users must choose the one that best suits their needs as they cannot change their choice after the first transaction is made. All major credit and debit cards are accepted, making it very simple to use the online system, and payments of all values can be processed.
How to do Skrill Betting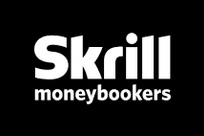 The first step to using this convenient payment method is to find one of the top Skrill betting sites. Once you have chosen one of the reliable and trustworthy Skrill bookmakers, you need to register for a Skrill account. This is a very simple process, simply requiring the user to input their personal information, email address and certain other details.
If you are interested in depositing and receiving larger sums into and out of your Skrill account, you will need to complete an identity verification process, however this is entirely optional and only needs to be completed for higher value transactions. Your Skrill account will be identified solely by your email address, so the payment is simply processed using the address that you have given and money will be transferred into or out of your account immediately.
You are allowed to have up to 4 email addresses attached to each Skrill account, however to change any of them, you will need to contact Skrill support.
If you have not used your account for a year or more, you will be charged an inactivity fee, so you need to be aware of this if you do not intend to use the account frequently. Although setting up your account for the first time may be a little time consuming, it will be worth it as all future deposits can be made using simply a few clicks. Lots of Skrill bookmakers even allow 1-Tap deposits which will upload money to your account with a single click.
What are the Benefits of Skrill Betting?
There are a number of advantages to choosing this payment method when it comes to placing wagers, not least of which being that there is no requirement to enter any of your financial details into the Skrill bookmakers' website, ensuring a greater level of data security. Skrill allows for speedy processing of deposits and withdrawals, usually within the same day, and money can easily be transferred from one Skrill betting site to another without any hassle.
If you choose to link a pre-paid Mastercard to your Skrill account, you can enjoy the benefit of instant access to any winnings and all withdrawals and deposits are processed without any extra transaction fees to pay. You can also use your Skrill account to make deposits of all sizes, so whether you are a casual gambler who only wishes to deposit the minimum amount or a high roller who would prefer to deposit over £35,000 in a single transaction, you will have no problems.
Does Skrill Charge Fees?
Compared to some other deposit methods, Skrill does not charge many fees which is another advantage. You will find that you are charged nothing extra for setting up your account or for making a deposit or receiving a withdrawal. If you wish to withdraw your funds to your bank account however, you will have to pay a transaction charge of £2.20. You may find that you have to pay a funds upload fee too depending on the method that you choose. Although bank transfers to your Skrill account are free of charge, if you use a credit card you will have to pay a small fee.