Find out more about Best Betting Apps Nowadays
Mobile technology has taken the world by storm. There is no denying the fact that a vast amount of the population has a mobile. Smart phones and tablets have taken it one step further.
With cloud technology lack of memory space is no longer a big concern. This means once agin there is space on your device for your favourite apps. Mobile sports betting took a little while to catch up but boy did it catch up.
You can now log in to all of the top name bookies via any device you like. The very best have a seamless transition and you can access every part of the bookies site with ease. Some are so good they are actually better than the desktop. If you love betting on sports then we are in golden age.
Even the lower spec smart phones these days can access mobile sports betting sites and get a great quality service. If you don't use your mobile to have a flutter then you may be missing out on some excellent opportunities. Whichever operating system you happen to have you will be able to login to an online bookies. Android is the most widely used OS and as such just about every sportsbook online is compatible and you can just log in from your browser. If you have an iOS device you may well have to download an app.
Stuck At Work And Missing A Match? – Don't Worry Nip Out For A Break And Make A Bet
The top names in mobile sports betting have all of the features from their main sites available from a mobile. So the live in-play action is there to be enjoyed where ever you are. Gone are the days of restricted functionality on mobile betting sites. Thanks to advances in coding and the fact that mobiles these days could of run a small country back in the 60's means we the betting public can place a wager sat in the canteen at work. No more running to the bookies in your lunch break hoping to make to in time with that hot tip.
Or if you were one of the top boys finding a pay phone to ring in your bet on your account. Nah. Now anyone with an online bookies account is just a few swipes and scrolls away from that all important bet on the final of the men's U19 World Floorball Championships. Ok so that was a little tongue in cheek but the point is valid. These days live in-play betting has made the whole scene so much more exciting and if you get a late tip you can actually still do something about it.
Security And Ease Of Use Is Just The Same
Many worry that using a mobile betting site will somehow be less secure than the desktop version. Don't be the truth of the matter is that for many using their mobile device will have an extra layer of security it will of course depend on the data provider and the mobile device. Don't forget that Blackberry made their name on being the most secure device you could have. So much so that governments and police forces used them routinely.
Apple products have a great reputation for being secure and Android devices are catching up quickly. But all of this is frankly nothing to worry about as all mobile betting site from reputable bookies have security in place that is just as strong as their desktop version. When it comes to usability mobile site have it sussed too. In fact a lot of mobile versions of sports betting sites are actually easier to use than the desktop! They tend to look better as well. The fact of the matter is we use our mobiles more and more. The more we use them the more they will become easier to use.
There Is No Market That Can't Be Bet ON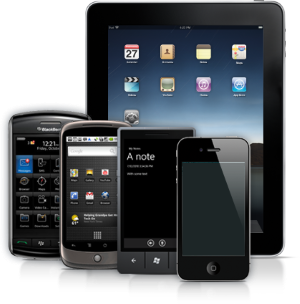 The beauty of a modern mobile sportsbook is that whatever is available on the desktop version should be there with the mobile. If it isn't find another site to bet with. All of the top bookies offer all of the markets on every sporting event that they have on their regular site.
Not only that but the real high flyers offer live in-play betting on their mobile site as well. If you have an account with one of the top five or ten sports bookmakers then you can watch a live stream of an event on your mobile too. What could be better than that sat eating your lunch at work watching the race live that you have just place a bet on.
To Download Or Not To Download? – That Is The Question
Ok no more daft Shakespeare analogies. But this is another valid question to ask yourself. There is a bit of conflict when I comes to downloading mobile betting apps. The issue is that some are really good and out gun the browser version by miles. Then you have some bookies that have such good mobile responsive sites in the first place that you don't need to bother.
A great example is one of the best desktop sites and a top bookie bet365. They have such a good site that a download app is not necessary but they still have one. William Hill also has both a great mobile betting app and a responsive site that makes it seem unnecessary to download another app. The thing is the app makes the whole process so much quicker.
If you have that red hot tip that must be acted on then having instant access via an app on your phone pays dividends. The big question surrounds which phone you own if you have an iOS device and reside the good old US of A you are bang out of luck. If you have an Android device even though Google play doesn't like most gambling apps you can still get the download from other sources. If you run a Blackberry or Windows phone then your choices are severely restricted. You best stick to the top name brands with fully responsive HTML5 sites because nobody is making apps for these operating systems sorry!
The Best Make The Effort
The mobile format sorts the men from the boys. You can tell who the real players are when you log into their mobile site. The irony is that not that long ago some of the major players had a really bad mobile platforms. William Hill has one of the best now but not that long ago it was dire. The industry moves at such a pace these days that even the giants can be left behind if they are not careful. This is good.
We need to have some kind of incentive in a market that has become a little stagnant of late. It shows to because the big three in the UK market have all made some drastic changes in the last few years. All for the better we have to say. The sports betting options have never been better for mobile devices. More and more sites are rewriting their code to make their sites more mobile friendly. The bottom line is that the mobile mantra any device anywhere anytime is one that sports books have to embrace if they want to keep their customers.
The Past Was Not That Long Ago
It really wasn't too many years ago that the only bet you could make using a telephone was when sat in your hall or a public phone booth. Fast forward just a few years and now you can look at the latest prices for a football match in Kazakhstan on your hand held mobile. You can make the bet and maybe even watch the match! I still remember having to hold my mobile phone handset in one hand and the battery and receiver in the other and they were connected with a curly wire! The future is looking very interesting who knows what will come about. One thing you can be sure of is sports betting and mobile devices are moving in the same direction.
Choose Carefully And Reap The Rewards
If you do most of your betting sat at home on your desktop then there are hundreds of top quality bookies that you can use. If however you like to do your betting on the go, then you need to take a bit more time to find the right one. It is wise to find a really good bookie with a download app if you make a lot of bets from a mobile. There is no wait time you don't need to log in and mess with all that. A lot of mobile sports betting apps have shortcuts for your favourite bets. You also get a lot of promos exclusive to apps so all in all they are worth the download.
Other Online Bookmakers