Useful Information About 10Bet Mobile Betting
Although betting online is well known to be a lucrative industry with countless bettors searching for ever more convenient ways to place a bet online, over the past few years, mobile betting has started to rise in popularity. With increasing numbers of people using mobile devices such as smartphones and tablets to access the internet while on the move, the need for mobile betting sites has become apparent.
To that end, most of the best and most popular online bookmakers have launched mobile apps and websites that have been optimised for mobile users to take advantage of this market. 10Bet is one such online bookmaker who have developed a convenient mobile app for those who prefer to place a wager while out and about.
If you are wondering if the 10Bet mobile app is a good choice for you, this article will help you to discover the advantages and disadvantages of using this method of online betting.
.
€200 Welcome bonus
Bonus code FD100 Deposit bonus
Live betting
Claim Bonus!
Can the 10Bet Mobile App be Used On all Platforms
The 10Bet mobile app is currently available for a wide range of smartphones and tablets that use all kinds of operating systems. Android, Apple iOS and Windows devices can each download a specific app designed for use with their own particular operating system. It must be noted that whichever operating system your device is running you will need the most up to date version for the app to function correctly and there may be particular problems with running live stream betting.
All versions of the 10Bet mobile app are equally visually appealing and smooth to run. They are all easy to navigate and simple to download making them a convenient choice for placing bets online while out and about. For those who do not wish to download a mobile app, it is still possible to access the 10Bet mobile platform via your device's internet browser. The mobile version of their website is smooth and streamlined, fast to use and has a user friendly interface. Overall, both the app and the mobile site are reliable and easy to use platforms.
Which Sports Can be Wagered on Through the 10Bet Mobile Platform?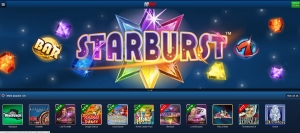 More than 30 different sports are available for betting via the 10Bet mobile platform. There are also 200 different live streamed sporting events every single day for in-play betting and over the course of the year there are at least 100,000 live worldwide sporting events to bet on.
Although there is a good range of different sports to choose from, one of the most popular is soccer with opportunities to choose from 100 different leagues around the world. All of the other most commonly selected sports are also on offer including tennis, horse racing, basketball, cricket and snooker. All of the options available on the main PC 10Bet website can be accessed through the mobile platform.
What are the Benefits of 10Bet Mobile Betting?
If you choose to use the 10Bet mobile app, you will find that it is extremely easy to download and convenient to use. With streamlined graphics and a user friendly interface, no matter which operating system your device is running you should find a positive user experience. 10Bet offer special bonuses to mobile using customers, with a bonus code specifically for those who are newly registered with the 10Bet mobile app.
All other promotions on their main website can also be accessed and used via the mobile site and there are occasional promotions which are aimed specifically at those who are accessing the site via a mobile device. There are lots of different payment methods available to users, from the traditional credit and debit card options to the contemporary e-Wallet solutions like Skrill and Neteller. The mobile app view has been very well designed, with a bet search facility, live updates, large, easily accessible buttons and a choice of viewing options. As it is also fast-loading, it is simple and quick to place any wager of your choice.
The registration process is extremely easy, simply by following the instructions, entering a few personal details and selecting a deposit method in order to get started. With a choice of upcoming events and live streams easy to find on the homepage it couldn't be simpler to find the bet of your choice, whether you wish to place a single or multiple bet.
There is even the option to change your preferences to either American, fractional or decimal odds to make the site even easier to understand and navigate. Of course when you select the 10Bet mobile platform, you can be sure that you are placing your wager in the hands of a financially trustworthy and reliable sportsbook. Regulated in the UK, 10Bet have an excellent reputation within the industry, with their mobile website being extremely secure for users.