All You Need to Know About Online Snooker Betting
Although betting on snooker at a standard high street betting shop has been a popular practice for many years, today there has been a great rise in the number of people opting for online snooker betting.
Although this is still currently a smaller market than some other sports, for example horse racing or football, there are still nevertheless a fair few snooker betting sites where you can find reasonably good odds and lots of opportunities to bet on snooker with a number of matches and tournaments being available on which to place wagers.
If you are thinking of trying your hand at online betting snooker is a good place to start because of the limited nature of the market which may give you greater opportunities to profit. If you want to branch out into snooker bets, you will want to know a bit more about the types of wager you can place, which are the top matches for snooker bets and how to develop the best strategy.
This article aims to help you find out more about how to bet on snooker and to make an informed decision about whether it is the right choice for you.
Best Snooker Betting Bookies
;
Which are the Top Tournaments for Snooker Betting?
There are a large number of snooker matches on which punters can place a bet at different times throughout the year, and as might be imagined, many of these are UK based tournaments. Most of the players in the top 100 World Ranking are UK citizens, and therefore a large number of the biggest and most famous matches are held on British soil. Among the most popular betting snooker options are the following:
The World Snooker Championship – always held at Sheffield's Crucible Theatre, this prestigious tournament is where you can find all the world's top players and commands an enormous prize fund of over £1 million.
The UK Championship – also held in the UK, in York, this competition has a large prize fund of over £600,000 and is sponsored by one of the UK's top bookmakers.
The Masters – although this is a non-ranking event, with the participants having been invited to play, it is still the third most prestigious betting snooker event.
The Snooker Premier League – Another tournament that is by invitation only, this competition involves 10 selected players and runs between August and November with the finals being held in Grimsby.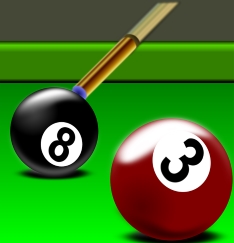 There are several other smaller tournaments also available for punters to place snooker bets including the Welsh Open, Pro Challenge Series, Pink Ribbon Pro-Am and Scottish Grand Prix. If you are interested in placing a bet on snooker in an international market, Asia has several top ranking players and there is often an opportunity to bet on the Shanghai Masters or China Open as well as some other worldwide events including the German Masters, Brazil Masters or 6 Red World Championship.
What Types of Bets Can be Placed on Snooker?
There are four main types of snooker bets which can be placed by punters. These include:
Match Betting – The most popular type of snooker bet, this involves selecting the player that you think is likely to be the outright winner of the match.
Outright Betting – This is where you bet on the outcome of a tournament and is one of the popular in-play options as it is possible to place a bet at any time there is a break in play.
Frame Betting – Another popular in-play option, frame betting bets on what you think the score of a particular frame will be, and is especially exciting when done during play.
Top Break – This is when you place a wager on who will have the highest break score.
There are all kinds of other, less common snooker bets too, for example, the first player to get to three frames, who will get to 30 points first and which player will pot the first ball. Which one you opt for depends on your own personal taste.
Guide to Snooker Betting Strategy
As with betting on any sport, the key to success when betting on snooker is to always do your research thoroughly. Take the time to get to know the different players who will be involved in the tournament and familiarise yourself with their track record and strategies. If they have played this particular opponent before, look at any previous encounters that they have had and which was the successful party.
If you are betting on the well known players, there is often a lot of information that is already public knowledge, but if you choose to place a wager on someone who is lesser known, you will have to put in more effort to do your research thoroughly in order to gain the edge, by using the internet and following their training schedule and previous scores as well as studying their recent performance.
How to Choose a Good Online Bookmaker for Snooker Betting
Once you have decided that snooker is a good choice of sport for you to try your hand at betting on, you need to find a bookmaker that you can rely upon. All of the big name online bookmakers allow you to place a bet on snooker and you can rest assured of their trustworthiness and reliability. Opting for one of the long established sportsbooks means that you can be certain that your finances are in safe hands and that you are certain to receive any winnings that you may receive.
If you choose to go with one of the smaller online bookmakers, be sure to check their registration and regulation information to ensure that they are reputable. You should also take the time to compare the odds that are being offered by all the bookmakers available to you to make sure that you are getting the best possible deal, and always check that your favourite deposit and withdrawal method is on offer from the sportsbook of your choice.