What do you Need to Know About Fantasy Sports Betting?
While many people enjoy betting on traditional sporting events, there is a burgeoning market in fantasy sports betting. An interesting alternative to classic sports gambling, this way of making wagers is actually a much more creative and interactive take on a popular pastime as it effectively puts the participant into a managerial role, manufacturing their own team while comparing real-life players' performances.
It is perhaps the immersive nature of this type of betting that has turned it into a multi-billion dollar industry and there are now several different fantasy sports to choose from. Although this form of gambling has been around for more than half a century, it is only relatively recently, thanks to the rise of the internet, that a wider scope of people have been able to bet on fantasy sports.
With both fantasy leagues and daily fantasy sports available, it is easy to see why fantasy sports have crossed international borders to be played by millions of people across the world.
Top Fantasy Sports Betting Bookies
;
A Brief History of Fantasy Sports
The earliest mention of fantasy sports came in America during the 1950s when fantasy golf was invented. While it was fun to choose a team of golf professionals with the winner at the end of the tournament being the person whose team had the lowest number of combined strokes, nationwide popularity was never obtained. However both fantasy baseball and football, which came to popular attention in the 1960s, enjoyed greater success. When the internet came into being during the mid 1990s, fantasy sports really took off with the greater availability of information, news and statistics online.
A popular fantasy hockey website was launched in 1995 and by the end of the millennium, it was recorded that more than 29.6 million Americans were regularly placing a bet on fantasy sports online. Today there are countless apps dedicated to this form of gaming and more and more people all over the globe are becoming interested in this fun and interactive way of profiting from their hobby.
What Kinds of Fantasy Sports are There?
Today there are options to place fantasy bets on an enormous range of sports including the following: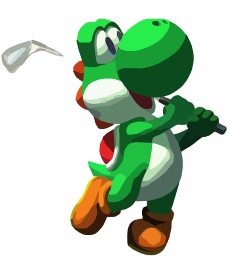 Football
Soccer
Hockey
Baseball
Basketball
Racing
Boxing
Cricket
Golf
Rugby
Surfing
Wrestling
While some of these are popular mainstream sports, it is easy to see that there are also more niche options to select from including surfing and wrestling, making fantasy sports a great option for those with a broad spectrum of sporting interests.
Seasonal Leagues and Daily Fantasy
There are two main types of fantasy sports betting – seasonal leagues and daily fantasy sports. While seasonal leagues used to be the primary option, today daily fantasy is becoming more popular because it is faster and allows for a more strategic approach. There are advantages and disadvantages to both types of fantasy betting:
Betting on a fantasy season league means that you pick your team and stick with them for the entire duration of the season. This means that you have less hassle as you don't need to change your team line-up regularly, but it also allows for less strategic planning.
A daily fantasy league will have a short time limit which may be as little as a day or a weekend or as much as a week. Unlike a seasonal league, you can swap your players every week and adapt your strategy to take into account the latest news and developments in the game. There is a lot more action involved in this type of betting and with so much variety available there is plenty to satisfy everyone.
How Does Fantasy Betting Work?
The concept is very simple whichever type of sport you choose. You choose a fantasy sports site, join a contest by paying the entry fee and then select your fantasy team of players. The players' performance in real-world games will then accumulate you points that you need to win the league and obtain real-life financial gains. There are opportunities in different leagues to either join a multi-player contest or to go up against one other player head to head.
When you are drafting players you are likely to be given a salary cap i.e. a total amount of money that you are allowed to spend on selecting the players for your team. With top players commanding salaries of around $10,000 each you will have to work on a strategy to fill your top positions as you will not have enough money available to make up a team purely of star players. Although there is such a thing as a snake draft, which prevents you from selecting a player if another participant has already chosen them for their team, this rarely happens in online leagues.
How to Choose the Best Fantasy Betting Site
Today there are plenty of fantasy sports sites to pick from, so often the choice is a matter of personal preference. If you are concerned about reliability and trustworthiness, it makes sense to opt for one of the bigger names in the industry with a long-established reputation and if you want the biggest range of leagues and sports to pick from, this larger sites will also give you the biggest choice of options.
The biggest sites will also give you the opportunity to win much bigger sums although it is important to remember that there will also be a greater number of participants competing for the prize. You should also take the time to check the rules of each site before signing up. Do they have a snake draft policy? Will your draft be salary capped? Or is your chosen league one of the rare few that has both a snake draft and a salary cap to make strategy even more complex?
If you are new to placing a bet on fantasy sports, you may want to start with a Pro Pick'em League with neither a snake draft nor salary cap. You simply choose a player from around 8 or 9 different pre-selected groups to make up your dream team, representing a simple way for newbies to test their toes in the water of fantasy sports.