How to Find the Best Volleyball Betting Sites
While many people have never considered volleyball betting as an obvious choice, in fact it can be extremely profitable. Although the sport does not have a huge following in some countries, in other parts of the world, volleyball is a major sport.
When people think about betting on volleyball matches, often they only think of national games however there is also a lot of domestic competitions around the world in countries such as Brazil, Poland and Italy, which attract some of the world's best players. Many of the best volleyball betting sites cover a huge range of games globally, allowing you to bet on matches as diverse as the All-Africa Games and the V-League of South Korea.
This article gives some volleyball betting tips to help you maximise your profits when you choose to gamble on this sport and which will place you ahead of the competition.
Top Volleyball Betting Bookies
;
Where to Start When Betting on Volleyball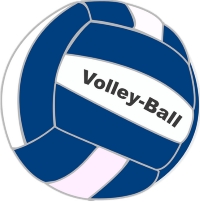 The first step, when betting on any sport, is to familiarise yourself thoroughly with the game. Learn about the various top players, the types of playing surfaces, training strategies and the effects of any weather conditions that may be encountered. Once you know more about the game itself, it is time to find out more about the different types of bets that you can place. Anyone looking for volleyball betting tips will find that there are several options which it comes to placing money on volleyball games.
Volleyball Bet Types
There are six types of wager when it comes to betting on volleyball tournaments. These include:
Match Bet – this is the most simple of all volleyball bet types as it is a simple wager on which team will win the game. As with other sports betting, the favorite team will attract a lower payout, and by taking a chance on the underdog, it is possible to make big profits if they should win. Looking at the odds offered in this type of bet is very important as you can receive large payoffs if you take a risk.
Point Spread – when you opt for a point spread bet in volleyball, the winning team has to beat the score of the point spread in order for you to receive a payout. If, therefore, the spread is set by the bookie at 45, in order for the bet to pay out, the winning team must earn more than that number of points.
Point Total – in a point total bet, you are betting on how many points will be scored in the game in total between the two teams. This is sometimes called an under over bet and you are not betting on the outcome of the game i.e. which team will win, just the number of points overall.
Set Handicap – this is a bet placed on the outcome of one set in the game and the terms are very similar to those used in a match bet.
Volleyball Futures – this type of betting is designed to select which team will win an upcoming championship and is done well in advance of the games themselves.
Prop Bets – there are many types of prop bets as this is a term which refers to any wager not relating to points score or which team will win. Many areas are covered such as the performance of a specific player, the length of a particular match or even which of the teams will be first to score.
Which are the Most Popular Volleyball Betting Events?
Although volleyball does not have such a major following as some other sports, there are several events throughout the year that are popular with punters worldwide. The top volleyball events include:
The Summer Olympics – held once every 4 years, this major sporting event sees the top teams from all over the world competing for the gold medal. The vast majority of betting on volleyball is seen at this time.
FIVB World Championships – Possible the most prestigious and oldest volleyball tournament of all, this indoor tournament has been held since 1949.
World League – After the FIVB, the World League is the next most prestigious volleyball tournament. There are both men's and women's tournaments played.
Strategy Tips for Betting on Volleyball and Choosing a Bookmaker
As there is a much smaller fanbase for volleyball than for many other sports such as football, there is less competition when it comes to betting and potentially more chance of a payout for those who do wager bets on the sport. Because there is less interest however, it does mean that you will have to search harder for a site which features betting on this sport, unless it is around the time of one of the major volleyball tournaments such as the Olympics.
Before placing a bet on a volleyball match, you should first visit the website of the sport's international governing body as you will find there all sorts of important information relating to volleyball including upcoming matches, team information and results and you will need details like this to do the initial research into the sport properly.
Once you are ready to place your first bet, you should look around to compare the odds being offered by different bookmakers to ensure you are maximising your chances of getting the highest payout. Many bookmakers offer poor odds on volleyball bets as there is less demand and more casual gamblers so registering with a few sites and then selecting the one that has the best odds on your chosen game is the best strategy. Often you will find that you have the best choice of matches to bet on when you go with one of the bigger international bookmaker websites, and often these will stream the games live so that you can watch them at the same time which is useful as frequently volleyball is not shown live on TV.
You should also check for the best bonuses offered by online bookmakers as you can benefit from great deals such as sign up bonuses and credits.