All You Need to Know About PaySafe Betting Sites
PaySafe, also known as the PaySafeCard is a secure way of making online payments to partner websites including those for online betting.
Established as long ago as 2001, the PaySafeCard is one of Europe's leading prepayment cards which allow users to make financial transactions in an anonymous fashion without having to disclose any of their personal or financial information to the website in question.
The PaySafeCard is a popular choice for betting online, and although not all online bookmakers accept this as a form of making deposits, there are several advantages of opting for this payment method.
Top PaySafe Betting Bookies
;
What are the Advantages of Using a PaySafeCard to Make Bets Online?
One of the main advantages of selecting the PaySafeCard to make online wagers is that it allows the users' personal and financial information to remain completely secure and anonymous. This is ideal for anyone who values their privacy and wants to maintain the optimal security of their banking details. As the PaySafeCard only allows the user to access and deposit the funds that they have already placed on the card, it is also impossible to accidentally overspend and get into excess debt. This makes the PaySafeCard a sensible choice for those who wish to avoid financial difficulties as well as those who either cannot or do not wish to use a credit card.
The PaySafeCard is also very safe to use and does not leave the user at risk of credit card fraud. It can also be transferred legally to a third party meaning that they are an ideal gift for anyone who is a keen user of betting sites.
How do PaySafe Betting Sites Work?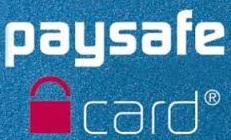 PaySafe is a simple and hassle free way to deposit funds into your online bookmakers' account. Unlike e-Wallet methods, which require personal information to be given, a PaySafeCard allows you to remain anonymous if you choose. All that is required is for the user to visit a retail outlet which sells these cards. As they can be found all over the world it should be simple to find somewhere close by selling these cards, and a full list of outlets can be accessed on the PaySafe website.
Users simply use cash to purchase a PIN number for their chosen sum, in various denominations depending on your chosen currency. You then simply open your chosen betting website, select the option to deposit funds into your account, select PaySafeCard and then enter your 16 digit PIN. Your account will be instantly credited by the amount that you have purchased. It couldn't be quicker or easier to place funds into your betting account.
You can easily see how much money you have left on your PaySafeCard by accessing the website and you can simply top up again when required.
Is PaySafeCard a Secure Way to Place Bets?
PaySafe is an incredibly secure method of placing bets as the user is not required to enter any personal or financial information into the betting website. The only requirement is to enter the 16 digit PIN code. This means that no outsiders can access any of your personal data and there is no chance of your account or credit card being hacked so you cannot become a victim of fraud. In a worst case scenario, should your PIN number become compromised, the worst that could happen is that the sum of money remaining on your PaySafeCard would be lost.
Your identity could not be stolen and your bank account or credit card account would remain unaffected. All of this means that the PaySafeCard is probably one of the safest ways of making betting transactions, not least because partner sites which offer the PaySafeCard as a method of payment also have added security features including a security certificate and encryption.
Are There Any Drawbacks to Using a PaySafeCard to Bet Online?
Although the PaySafeCard is a very safe way to place bets online, there are some points to note that may be disadvantages. Firstly, you should always take care that you only top up your PaySafeCard at a reputable retail outlet and not via a website as this may be fraudulent. You should also check the security of the payment site before entering your PIN just in case you lose any funds on your card.
Another possible disadvantage is that you can only pay for your PaySafeCard PIN with cash and not with a credit card. Although this is to help your financial details to remain secure, it may be a hassle for those who prefer card payments or do not have ready cash. Although there are no transaction fees levied for using this method of deposit, after the first year of use, PaySafe charge a monthly maintenance fee of $2.
Is it Possible to Withdraw Winnings to a PaySafeCard?
At the present time, PaySafe can only be used to deposit funds and cannot be used as a method of withdrawal. That means that you will be required to use a different method to access your winnings.