Find Out More About UKash Betting Sites
When choosing the right online bookmaker, you will probably be seriously considering which is the right payment method for you to use for account deposits and withdrawals of winnings. The security of your financial data is paramount, however it is also important to select the method that works best for you and which makes crediting and debiting your account as convenient as possible.
While the majority of online betting sites offer traditional depositing methods such as credit and debit cards, there are also other options available to you including the possibility of using UKash as your payment method of choice.
Although not as widely available as some other options, UKash has a lot going for it including increased security of financial and personal information. Created over 10 years ago, UKash has lots of experience electronic prepaid transactions and there are more than 500,000 oulets in over 50 countries worldwide where vouchers can be purchased. UKash is also a reliable provider, being regulated by the UK Financial Services Authority, so users can rest assured of the trustworthiness of this method of payment.
Top UKash Betting Bookies
;
What are the Benefits of UKash Betting Sites?
While not one of the primary payment methods accepted by online bookmakers, there are still numerous advantages to choosing UKash as your chosen deposit option. Firstly, UKash keeps your financial and personal data entirely secure as it is in the form of a voucher which requires no disclosing of any bank details to the online bookmaker. This means that even if the website suffers from a security breach, your account will not be compromised as you will have shared no details with the site.
If you are interested in maintaining your anonymity, UKash is a great option for you as your transactions are untraceable and no records of your activity on the website are kept anywhere. UKash is also free to use, with no additional transaction fees applied by the online bookmakers. This makes them a cost effective solution to crediting your account.
A UKash voucher or prepaid card can be purchased using cash or a debit card meaning that there is no need to apply for a credit card, making this an ideal choice for anyone who does not want to have a credit card or who is ineligble to apply for one and as UKash vouchers are simply using money that you have already paid there is no chance of accidentally getting into debt or overspending.
How does UKash Work?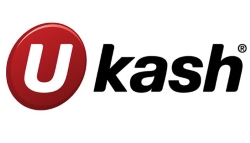 There are two ways of using UKash to make a deposit into your online betting account. The traditional way is via a UKash voucher, which can be purchased in a number of different retailers including post offices, petrol stations and stores. The UKash website has a full list of all outlets selling vouchers so it should be easier to locate one close to you.
It is possible to purchase a UKash vouch in denominations up to £500 and once you have made your purchase, you simply visit your chosen bookmaker's site which accepts this payment method and enter your voucher details in the form of a 19 digit code in order to credit your account. There is a second method of crediting your account using UKash in the form of a UKash prepayment card. These can be used in exactly the same way as you would use a normal prepaid Mastercard.
Is UKash a Safe and Reliable Method of Payment?
UKash is widely regarded as an extremely safe and reliable payment method, regulated by the FSA and with a long history in the financial industry. As the user does not reveal any of their personal or banking information on the bookmaker's website, there is no chance of experiencing credit card fraud or any kind of identity theft and this makes UKash a more secure alternative to credit cards. UKash will replace any lost or damaged vouchers so there is no need to worry on that account and the prepaid UKash cards are fully protected so even if your card was to become compromised, you would be covered for any small losses.
What are the Drawbacks of Using UKash as a Payment Method?
The only real drawback to choosing UKash betting sites is that you have to take the time to find a retailer selling the vouchers or prepaid cards.
Can Winnings be Withdrawn Using Ukash?
In some cases you can withdraw your winnings using UKash, so it is important to check this out before you commit any funds to a betting site. Some online bookmakers will not offer UKash withdrawals however, so you will be required to find a different payment method to receive your winnings. Often, if a bookmaker will not offer UKash as a withdrawal option they will issue a cheque or a bank transfer instead.