Find Out More About Neteller Betting Sites
Anyone looking for a secure and reliable way of depositing funds into their online betting account may want to consider Neteller betting sites. Although not a traditional payment method like a credit or debit card or a classic bank transfer, Neteller is still one of the best known more contemporary methods and it has a good reputation within the financial industry.
There are also a large number of online bookmakers who offer Neteller betting as an option, which opens up your choices of websites.
Top Neteller Betting Bookies
;
What is Neteller?
Neteller is an e-Wallet service which operates in more than 200 countries across the globe and it is a popular way of transferring money between accounts on forex, gambling and sportsbook websites. Formed way back in 1999, Neteller processed its first payment for gambling in 2000. It is regulated by the Financial Conduct Authority, the regulatory body within the UK, and it is not a bank in its own right. Instead, it is required to store all customer funds in individual trust fund accounts in order to be able to pay out all customer's funds at once should the need arise.
It is possible to set up a Neteller account in one of 26 worldwide currencies and customers can place funds into their Neteller account from either debit or credit cards, directly from their bank or via a number of other methods, with some of these allowing funds to be credited instantly.
What are the Benefits of Opting for Neteller Betting Sites?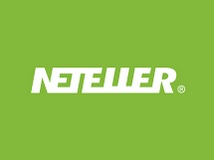 Neteller was one of the original e-Wallet methods and has been in use for a long time, so it is well known to be a reputable and reliable option. One of the greatest benefits of opting for this payment method is that there is no need to give your personal information or financial details to the bookmaker's website so you are protected from potential security breaches or hackings. You will also remain anonymous if this is important to you when making betting transactions.
Another added benefit of Neteller is that, unlike some other payment methods, it can be used for both deposit and withdrawal. This makes it a better choice than credit cards which have limited use when it comes to withdrawing any winnings. As Neteller is also capable of processing transactions of all sizes from very small deposits to much larger sums, it is the ideal payment method for all kinds of bettors from newbies who are starting out with minimal sums to high rollers who are looking to make larger deposits.
What is the Best Way to Get Started With Neteller Betting?
Neteller is a safe, quick and convenient way to place wagers with online bookmakers and it is relatively simply to get started with this payment method. Simply visit the Neteller website and register for an account. You will need to enter a few personal details and then link your account to a payment method such as your bank account or your credit or debit card. As soon as you have done this, you will be able to use your Neteller account in the same way as a bank account when dealing with an online bookmaker.
Can I Rely on Neteller as a Secure Option?
As Neteller is not a bank and as it holds all customer funds in separate trust accounts, your money is 100% safe from any kind of problems with the company itself. Neteller prides itself on its excellent security for customers and therefore you can rest assured that your transactions are probably safer when opting for this method than if you choose to use a credit or debit card to deposit funds into your bookmaker's account. You will be sending no personal or financial details to the online betting site and therefore will be protected against potential fraud or identity theft risks.
Neteller also have very strong encryption on their website and perform stringent checks on all Mastercard and Visa deposits to ensure that the transaction is not fraudulent.
Can Neteller be Used for Withdrawals?
Not only can bettors place funds into their accounts using Neteller, but they can also use this method to withdraw any winnings. Money can be withdrawn into the user's bank account or they can withdraw their winnings as cash by using the debit card which comes with the account. However in order to do this, Neteller account holders must pay a transaction fee which varies depending on whether they choose to withdraw their money as a cheque, a bank transfer or in cash.
Are There Any Drawbacks to Neteller Betting?
While Neteller betting is an excellent choice for many bettors, the main downside is the fees that may be charged for using this service. A transaction fee may be charged when placing a deposit and will also be charged when withdrawing funds from your Neteller account into your own bank account.