Paf – Where Charity And Betting Meet
Paf is a really interesting Finish bookmaker that has been online for 20 years. The company behind the sportsbook was founded in the 1960s. It has been behind multiple gambling activities with charity purposes. Paf is similar, as it's more of a social type of bookmaker that has various events for its members and part of the profit goes to charity.
It's a noble idea and a unique establishment in the world of online betting. Paf is licensed in Finland and accepts mostly players from Europe.
When it comes to the website of Paf, there are no big differences to other bookies, really. You can browse around and see what sports and markets are available. The design is a bit outdated but the user interface is intuitive.

What Sports Are Part Of The Paf Betting Coupon?
A quick look at the Paf website will show more than 20 sports including popular choices such as football, tennis, basketball, American football, and fighting sports. A lot of them are offered for both pre-game and live betting.
The markets available for each game are somewhat limited, but all traditional options are there. You can also place some outright bets such as picking a tournament winner, top scorer, MVP, and other similar markets. The live events at Paf come with a fair amount of choices and the console is rather simple. To be fair, it lags a bit behind the competition in this regard.
What is the betting margin and how much can you bet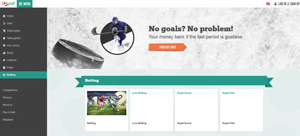 The betting limits at Paf aren't fixed and depend on the game and specific market you pick. For the minor leagues, you can usually place a couple of hundred of euros. If you prefer popular competitions, such as the US leagues or the best European football tournaments, you can make bigger wagers. The reality is Paf is probably better suited to players who bet casually in this regard.
The betting margin of Paf is around the average in the industry. It's around the 6% mark for most of the betting coupon of the bookmaker. You could occasionally find decent odds on mainstream sports. The good news is that some of that money goes to various charities. If that's something important to you, Paf is the probably the only bookie that offers something like that.
Join Club Paf And Enter Various Competitions
The interesting part of Paf is that the whole platform is built around creating a social experience. The bookmaker doesn't have traditional promotions like bonuses and loyalty programs. Instead, there is the Club Paf which creates various interesting events. The members enjoy vacations together, meet and play different games. There are many prizes included and you will often see Paf players going to huge sporting events, for example.
There is another section connected to the Paf Club and it's called Competitions. You will find entertaining leaderboards and games that award different prizes. To be frank, most of them are for the Paf casino, but here and there you will see some who are also meant for sports betting. If you're lucky enough, you could end ip watching the Champions League final or another event from a similar magnitute.
What Other Features Are There?
Paf Mobile
The website of Paf is mobile responsive which makes it compatible with pretty much any modern phone or tablet on the market. The list includes iOS, Android, Windows Phone, and even Blackberry. The design is again a bit old, but you can easily navigate through the different menus. The Paf betting coupon is the same as on desktop in terms of sports and markets. The same applies to the live betting options offered by Paf.
Plenty of stats
If you want to check some stats about the sports you will be betting on, Paf will oblige. You can find previous results and other relevant data for many games and leagues. It's a rather standard service for a bookmaker, but it's good to see Paf offering it as well.
Decent variety of payment options
We explored the Cashier section of Paf and the most popular payment options are available. The likes of credit and debit cards, e-wallets such as Skrill and Neteller, as well as other providers can be used to both deposit and withdrawal. Adding funds to your account is instant, while cashing out may take a couple of days but is reasonable for sure. As other bookmakers, Paf gives you the chance to set some daily, weekly, and monthly deposits if you have gambling issues.
How to reach the support
The Paf support is not the best in the world in terms of accessibility but the staff is as friendly as it gets. On top of that, the community there is always open to new players and will help you find your place. Here's how to reach a Paf agent if you need help:
Phone: +44 (0) 800-023 2291
E-mail: helpdesk@paf.com
So Should You Join Paf?
Well, Paf is certainly not everybody's cup of tea. The main idea behind the company is not to create a traditional profitable business, but a social organization that connects people and helps various charities. As such, the level of the service is not as professional as other bookmakers on the market. However, you will find a nice sportsbook that has a unique spirit and a somewhat decent gambling platform. If you like casino games, Paf has plenty of them to compliment the sports betting section.