Love Football? – Love A Flutter? – Serie A Betting Combines The Two Perfectly
The top Italian football league is one of the best in the world. There is no argument against that statement. The Italians would argue it is the best. The International Federation of Football History and Statistics puts Serie A in second place in the table of world's strongest football leagues.
It does have an impressive record when it comes to European Cup finalists. According to UEFA it stands in 4th place at the moment but for most of the 1990s it reigned supreme. Let's be honest if you love football you can probably name at least half of Serie A without thinking. The three teams the whole world knows Juventus, AC Milan and Inter Milan have stats that make your eyes water.
Whether you like the style of play or not nobody can argue of the quality. Italian football is tactical, flowing and a joy to watch. If you are an avid football fan and you enjoy a punt then you are in luck. With the Italian Serie A betting opportunities are in abundance.
Best Serie A Betting Sites
;
Not All Are Equal In The World Of Bookies
Picking the best bookies is going to be a decision that needs a fair bit of thought. On the one hand there may be more markets available at one bookies than another. For example William Hill tends to offer more markets than 1xbet , but the odds may not be so good on the simple bets. It will depend mainly on which market you like to bet on most. Every bookie will give you simple match odds. The better ones will give more markets especially on the top tier teams.
Known as the Seven Sisters of Italian Football Inter Milan, AC Milan, Juventus, Roma, Fiorentina, Lazio and Napoli will be found on everybody's sports' book. The very best offer hundreds of markets on every game in Serie A. The thing is though even the big boys vary with Serie A betting odds. The difference can be as much as 5/1 verses 6/1 which in sports betting terms is huge. If you are new to Italian football betting then here's a few explanations of how it all works.
Simple Match Bets
The first bet most of us make whether it's Serie A betting or on the Premiership it's the match result bet. Win, lose or draw simple no explanation required. This bet though the simplest can actually have the biggest fluctuations in odds. Serie A betting odds can be wildly different between bookies. This is actually one of the best Serie A tips shop around, even English bookies have different odds.
The example above of 5/1 and 6/1 are the odds from William Hill and 1xBet on Lazio beating Juventus. Factor in the European bookies that use decimal odds instead of fractional and you might get an even better deal. When it comes to sports books if you are serious it pays to have more than one account. The match result bet can be split into 15min intervals. So if you now your team is a quick starter you can get odds for leading after the first 15mins. You can get odds for match result with both teams scoring win, lose or draw.
You can also get both score but no draw this can be a great Serie A tip quite often the odds on this market are really favourable. You can get the draw no bet market with some books as well, this is the return of your stake if a draw comes. The last of the simple match result bets are the correct score markets. These markets usually have quite strong odds and so they should picking the exact result is difficult. A lot of punters that don't gamble a lot go for this market. Those with more experience realise the downfall of trying to pick the exact score. It does depend on the match for sure so depending on the odds it may be worth a punt for 1-0 for example.
If you think a rout is on the cards then a bet on say 8-0 will usually get you odds up in the 500/1 range even for a favourite. Another simple bet is the both teams to score yes/no markets.
Slightly More Complex Match Result Bets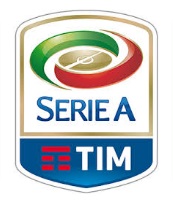 These bets are for more seasoned gamblers. Studying form comes into play big time with these markets. Match result with 3 or more goals scored can give some interesting odds between different bookies. It's the same win, lose or draw scenario but if you know the teams are hitting the net lately then it can be a good bet. If both teams are really on form scoring but have issues with defense then maybe match result with 4 or more goals scored or even 5 or more.
The half time/full time bet can produce some interesting odds and is once again an area were studying form pays dividends. If for example one team hangs on in for the first half but doesn't finish well you can get some favourable odds. Going back to the Juventus Lazio game 1xBet are offering the draw/Juventus market at 3/1. Considering the odds for a Juventus win this is a great bet. You can always hedge a bit and go for the double chance not usually worth bothering with though.
Goal Scorer Markets
This is a market that gets lots of action and while the odds are not so favourable on the prolific scores money can be made. With the top bookies you will have a choice of markets on every player in the team. First goal scored, last goal scored and anytime are the most popular. Then you can have 2 or more and hat-trick these two markets have much better odds. For example first or last can be 11/4 and a hat trick 16/1. You can bet on a player scoring first and last and first or last. Then you have the score/win market you pick the final score with a player to score. This can produce some crazy odds and can be well worth a bet if you have a gut feeling.
Totals And Handicaps
The total goal scored over/under is another market that gets a lot of action when it comes to Serie A betting. Most bookies try very hard to get the odds right with these markets. One small mistake and they can lose a lot of cash. If you don't know what the bet is it is simply you chose whether the total goals scored is going to be more or less than the figure. Then you get the total match goals market with this you pick the number you can sometimes get some good odds with this one.
The last totals markets are the result and over/under totals these are another set of markets bookies try very hard to get right. Finally we come to the handicaps unlike the English Premiership, Italian Serie A betting only has a few handicap markets there are not usually Asian handicaps offered and the standard handicapping only goes up to 3 goals plus or minus. Still the handicap bets can be one of the better markets to take. Italian football betting opportunities are many the key to success is research. Good luck.