The Premera División or More Commonly La Liga Offers Great Opportunities For Gambling
The Spanish take their football seriously La Liga betting runs into millions of Euros every week. The irony is when you talk about football to the rest of Europe, the Spanish league doesn't get mentioned much as a league per se. But if you mention even one of the mid-level La Liga teams like maybe Valencia everybody knows who they are.
Mention one of the top two and even the Americans have heard of Real Madrid and Barcelona. The irony of it all is that UEFA lists La Liga as the top European league for the last five years.
The league has been running since 1929 and between the two clubs they have lifted the title 56 times. Only 9 clubs have won the title and only 6 have won it more than once. So it's no surprise that most people have heard of them. When these two clubs come together to play the fans go crazy. Spanish bookies probably take in more cash for this than any other event in Spain.
Betting in Spain is not as easy as some places in Europe, but when to comes to Spanish La Liga betting you can get odds. As football fans we will all argue that we have the best league but when it comes gambling opportunities Spanish football betting is right up the pointy end for sure.
Top La Liga Betting Bookies
;
A Bit Of A Lopsided Set UP
You will be faced with a rather unusual situation when Spanish football betting. The fact that two teams run away with it most years presents a challenge to even the most experienced football pundit. It may well be the top flight football league but it is because of two teams mainly. The last few years have seen the other Madrid team Athletico upset the balance a bit. But the simple fact is most teams don't have much of a chance to win the top honors. It does however make for so interesting scraps for what is left. The third place team gets a shot in the Champions League while up to 6th place get a chance to enter the Europa League. This all makes for some clever betting strategies.
English Bookies Give More Markets For La Liga Than the Premiership
It is ironic but true for most top games in the Spanish league. You can get La Liga odds on just about any form of market you can think of. The most popular is the simplest it's the match result simple win, lose or draw. You will get odds on each outcome and surprisingly even the top name bookies will offer different odds. Take the recent Real Madrid v Malaga match. William Hill offered 1/7 Real Madrid draw 8/1 and Malaga 16/1.
1xBet however had Real at 1/8 a draw 17/2 and Malaga 20/1. So there's some money there if you think a draw or Malaga win is coming. The next favourite bet seems to be both teams to score. It's funny because it doesn't matter who is playing, this market gets a lot of action and the odds are usually very similar, and of course and not that good. You would get better odds on red or black on a roulette wheel. Match result with both teams to score gets better odds normally. The draw no bet comes in as a popular market to.
If you don't know what this is it's a refund if a draw comes. These markets are usually the most popular along with first goal scorer but that tends to depend on the match. If Ronaldo is playing there's always action on him scoring first. If you are feeling particularly lucky pick the first scorer and the final score and you will get some great La Liga odds. Back to the Real Madrid Malaga match Ronaldo to score first Real 1-0 final score 20/1. Not likely but you never know it could of been?
Correct Score Will Earn Some Of The Best Results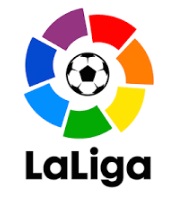 Pick the end result and you can get so excellent odds. This is another market that has vastly different odds again William Hill offered 14/1 on Real Madrid score 1-0 were as 1xBet gave 12/1 on a 1-0 Real victory. So if you have a premonition on the score shop around you will get better. The smart money goes on the Wincast. Pick a scorer and the winning team and the odds are not so good but there are some pretty safe bets if you know your football.
Total goals is always a popular bet in La Liga odds can be way out there. This is a market that knowledge is king a little luck helps of course but if you know current form you can make a good bet. There is usually room for a little hedging as well. Of course you can always take the goal bands if you are normally a hedge bettor. The over/under score line is where the canny punter can make some real money.
A top La Liga tip is to look at the rest of the league when it comes to the over/under total bet. Look around the various bookies especially the English books because you can find big swings in the odds here as well.
Goal Markets Are Always Popular
No other league offers as many markets as La Liga, odds are that if you looked hard enough you will find any bet you want to make. There's probably a book that will lay odds on how many player's socks fall down. OK that's bull but you can find markets for most with Spanish football betting. Who scores the first goal, the second goal third, fourth or last? 1st team to 2 goals, 3, 4. You get the picture. If you think a team will come good in the second half then there are markets for that.
Half time correct score? Which half will produce first goal? Which half will produce the most goals? The player markets get a lot of attention in La Liga betting. Spain does like to hero worship and you can get a lot of action on individual players here. Score at any time in the match is a very popular bet and quite profitable on the right game. First scorer, second scorer get a lot of action too. To score twice or a hat trick can get some excellent odds again depending on the game and the bookies.
La Liga will have a full complement of handcap markets as well both standard European and the Asian variety. Because of the strange unbalanced nature of the Spanish league the handicap markets offer the best chance for a smart and educated sports bettor to take advantage of La Liga odds. This market does take a lot of working out. Form is essential to making an informed decision. The not so entertaining end of the Spanish football league offers the clever sports bettor the best chance of winning.
A lot of smart money gets bet at the boring end of La Liga. It's an interesting bunch of markets for sure you need to take some time to make money on Spanish football.