Football Is Europe's Favourite Game – And Premier League Betting Is Heaviest
When it comes to having a flutter the Brits have probably got the title. Anything is fair game but football is top of the list. When it comes to betting on the premier league all of the top bookies will offer a wide range of markets. The UK bookies know the passion of British football fans and they offer the widest selection of all.
Most matches have upwards of one hundred markets to bet on. Some bookies offer over 200 bets on premier league matches. Some are straight forward others take a little understanding. We are not going to patronize you by giving any explanation on the rules of football, it would take too long anyway, and nobody wants to read another opinion on the offside rule!
No this page is all explaining some of the different markets for premier league bets. And in England football betting is crazy. All British bookies use fractional odds except with Asian handicaps.
Top Premier League Betting Bookies
;
The Simple Match Bets
We will use one match as an example throughout and give real premier league odds at the time of writing from 1xBet. The game we will use as an example will be Liverpool v Swansea so the simplest bet you can make is win or draw. Liverpool 2/9, Swansea 12/1, draw 11/2. Then both teams to score. Yes 10/11. No 17/20. Match result with both teams scoring Liverpool win 13/8, score draw 7/1, Swansea win 18/1. All of these markets are self-explanatory.
Goals Markets
Then we have the total goals market you choose over or under the total number of goals scored. So the number of goals is 0.5 the over bet pays 1/50 the under is 20/1. So if a goal is scored and you bet on the over you get 1/50 odds and a no score draw is 20/1. Most bookies only give a few totals this match at 1xBet has 6 markets on the total goals. The 5.5 total is over 5/1 and under 2/15.
The total goals is one of the most popular England football betting markets. You can bet on the correct score either team and Liverpool 1-0 is 17-2, Swansea 3-1 is 100-1. 1xBet will give odds on 48 different score combinations for this match. Then you can choose exact number of goals three goals scored for example is 3/1. 7+ goals is 11/1. They even give odds on whether the total goals will be an even number or an odd number 17/20 this is a terrible bet by the way. Then you have margin of victory 1goal 2 goals etc. Swansea to win by 2 is 40/1. Then we have the first team to score Liverpool 1/4, Swansea 7/2 and so on 2nd goal, 3rd etc.
There is the last goal bet also. Then you can bet on first and last goals scored combos. Swansea to score first Liverpool last 5/1. First team to score 2 goals or 3 goals. There's odds on home team totals over/under and away teams. 1st half totals over/under. First half correct score Liverpool 1-0 12/5. There are a ton of combos that one too. Which half produces the 1st goal 2nd half is 7/2 not a bad bet actually. Which half produces the most goals? Finally a win to nil Liverpool is even money on that. Not a bad bet either. Swansea is 22/1.
Handicapping And Double Chance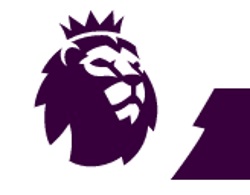 Double chance is a bet where you win with two of the three outcomes. So the choice is Liverpool win or a draw 1/20, Swansea win or a draw 10/3 and either Liverpool win or Swansea does basically no draw 1/8. The Swansea and draw is a good bet at 10/3. You can have the double chance on the half time results as well.
A variation on this market is the home no bet or away no bet. You bet on your team to win if it comes a draw you get your stake back. Handicap betting is the same as betting a spread if you are American. Handicapping is when bookies try to level the field when there is a perceived mismatch. The Liverpool Swansea game is a good example.
So the handicap will be a + or – figure representing the number of goals to be added or taken from the final score. Or if you like one team starts with a negative score. E.g. Liverpool -2 11/8 Swansea +2 5/4 tie 3/1. So if you are taking the bet on Liverpool they have to win by 3 clear goals for you to get paid. Unlike spread betting on say basketball British bookies will give different odds for each team.
Not only that they will give different handicaps with different odds. On this match 1xBet give 6 different handicaps and 3 half- time handicaps as well. Now we come to the somewhat unusual market the Asian handicap. As stated earlier the odds are decimal not fractions. So the Asian handicap is much the same in that a figure is added to the score and you win in the same manner, but a tie result means you get your bet back. This happens when the figure is a whole number.
If the handicap figure has what is known as a half ball 0.5 then the bet is won or lost no void bet because there can be no tie. This is known as the Simple (Single) Handicap. The Split Handicap (Double or Twin) has two figures for the handicap e.g. 1 and 1.5 the bet will be split into two parts one part on the 1 and one on the 1.5. It is a little on the complex side but most British bookies offer these markets and you can easily choose the wrong one.
On this game 1xBet offer 7 lines varying with half ball and full ball Simples and Splits so it pays to know which is which if you want to take advantage of the Asian handicaps. A couple of examples are You back Liverpool £10 at Liverpool -2 pays 1.98 Swansea +2 pays 1.82 so if the score is less than 2-0 to Liverpool or a Swansea win you lose. If it's 2-0 to Liverpool then the bet is void and your stake returned. But if the score is 3-0 and above you win £19.98 (minus any tax if it's due). One of the half-ball lines is Liverpool -2.5 pays 2.50 Swansea 2.5 pays 1.53 this time you back Swansea £10 the score is 2-0 to Liverpool you win £15.30.
You would also win if the score was any less or if Swansea won. This line is an excellent bet because Liverpool must win by 3 clear goals.
Many More Selections
There are loads more premier league bets you can make. You can predict the result at every 15 min intervals. You can back which player will score first. Whether that player scores first or last or both. Your team to come from behind and win. To come from behind and draw or even to come from behind and win or draw. To keep a clean sheet. There are futures betting on premier league winners and even trebles on relegation .You can get odds on all of these. In England, football betting is truly awesome.