French Football Good – They Are World Cup Winners After All – But Not So Famous
Ligue1 is France's premier professional football league. Outside of France however it's not so well known. Ranked as Europe's fifth best league by UEFA it's stronger than most think. Diehard footie fans will of course know its name and will be able to name a few of the top French teams.
But let's be honest here, not so many follow French football. Let's face it they don't have much of a record in European competition. Ligue1 betting opportunities are subsequently far less. Most bookies you will only see maybe 50 to 100 or so markets even for the top matches as opposed to over 200 for English, Spanish, Italian and German matches.
However some do offer the full range of markets and if you like to bet on the less known games and fancy a go at French football betting you can gets some very favorable odds indeed. French Ligue1 betting brings its own unique issues for starters there's far less information out there on French teams.
All of the other top European leagues have thousands of articles written about them every week. The French not so many. The French have always been a very insular country and with football it's no different. So getting information brings its own difficulties. Of course if you speak French you will have no trouble finding in depth articles to base your strategies on. Ligue1 tips are thin on the ground for most of us though.
Top Ligue 1 Betting Bookies
;
English Bookies Offer The Best Ligue1 Odds – Most Of The Time
Even though there may not be as much information available on the French league the little there is its quality. Get yourself a good translator if you can't speak French. There are a few sources online that give quality tips and pre-season info on Ligue1. This league however needs a bit more leg work if you want to make a good go of betting on it. Study last season's results and research players.
Look at transfer lists if a big name has moved you might get good odds pre-season. It takes a little bit more work but with the internet anything can be researched. Bookies that mostly face Europe tend to have tighter odds on European games. English bookies are the opposite. Shop around and you can get a point or two in your favour.
So What Markets Are Available?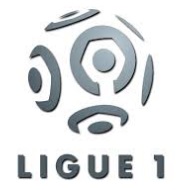 Of course all of the top bookies offer the standard markets. Match result is the most popular bet by far, win, lose or draw no explanation required. Double chance is another bet that gets a lot of action in Ligue1 betting, choosing two out of the three result options is a good hedge bet with most games. One of the next most popular bets is not really a clever one in the grand scheme of things. The correct score market gets millions gambled on it across every league.
The smart gamblers know this is a very risky bet and it's mostly just a punt. However some bookies offer incredible odds and if you have a bit of luck you can get paid big. The half time/full time markets can give the canny bettor some good odds also. Obviously more risky than a straight forecast but if you understand the current form of a team Ligue1 odds for this market can be very attractive.
If your pick is a dog in a match but they started very well the last outing you may well get good odds for them first half and lose overall.
The Clever Bets
The totals over/under is one of the smart bets. The odds are not so great but an informed sports bettor can usually earn well with this market. OK so it's not an exciting bet but it can pay well. Both teams to score and pick result can be another clever bet. You will get much better odds on a favorite if you pick this market. It's not such a rare thing even when a huge underdog and getting a severe pounding, that a consolation goal comes.
It is actually a clever bet especially against strong teams. The handicap markets are popular also and give an opportunity to get better odds on the favourite. The surprising thing is you can get Asian handicaps as well as standard Euro versions. One of the most popular bets with fans is the goal scorer markets. Real fans love to bet on when their particular hero will score. This is another bet that normally the smart sports bettor stays well clear of. However sometimes form and a tip pre-match can make a flutter on a particular player worthwhile.
The Pure Fan Based Punts
These bets are great when they come in but they don't often. These can have a huge range between bookies. The markets themselves vary and the odds well you can find big swigs. Pick the 1st scorer and the winning team know as a Wincast in some bookies the twist on that pick the exact time of the goal. Total number of corners in a match, with a total exactly or over/under. Or between say 9-11. Total first half corners. There is early goal, late goal.
Most of these markets have no basis in form. They are mostly random events you could be the best sports bettor of all time and not pick a better choice than a five year old. There are a load of other specials available and bookies will chop and change what markets they have available. A win from behind. Win to nil. Win either half. Score in both halves. The trick with the specials bets is to know the teams playing. They can be total random bets but some of them with the right knowledge can actually be informed choices.
Not Everybody's Choice But Interesting None The Less
Betting on the French Ligue1 may not be everybody's idea of an entertaining pastime. It is for thousands of French every week and it can be for others as well. It takes a bit more effort for sure but there are a whole lot of opportunities for sports bettors with French football betting. The fact that it is not so popular in say the UK gives the smart gambler an edge.
British bookies can get a bit blasé with some markets. It may only be a point or two on a strange market but the savvy bettor can spot them and exploit the edge. It's almost as much fun beating the bookies when they make a mistake as when you pick some random 100/1 shot and it comes in. Getting involved betting on French football will entertain you.
The in-play services offered by most top range bookies means you can adjust your strategy and most of the really good ones live stream the matches too so you get to watch football that you may not otherwise. French football is not to everybody's taste that's for sure. There is no doubt though that any football is better than none right? Only joking French football is skillful, flowing and very entertaining to watch. Why not bet on it as well?