When It Comes To Football The Germans Are Second Best
That's according to UEFA, German fans will disagree of course. That doesn't mean Bundesliga betting opportunities are thin on the ground however. Founded in 1963 this late comer to professional football has made up the ground pretty quickly. Ranked second in UEFA's league coefficient, which is based on a team's performances in Euro competitions over the previous five seasons.
Second to Spain's La Liga a lot of football pundits put Germany ahead. The general standard of the league is far higher than Spain's apart from the two giants that are Barca and Real. One area where Germany consistently comes out ahead is attendance figures. Top spot for years Germans love their footy in fact there's only one sport with bigger stadium attendances and that's the NFL.
Averaging around 45 000 per match across the whole Bundesliga it's no surprise German football betting is very popular as well. Not just in Germany across Europe and the World millions are wagered each week. So if you are an avid sports bettor there are some very tasty Bundesliga odds waiting to be found.
Best Bundesliga Betting Bookies
;
Bookies Are Different And Do Make Mistakes
German Bundesliga betting can get complicated. If you don't speak German understanding all of the current form across the league can be difficult. Bookies have the same problems although they have more resources they are still human and can slip up. This is where the canny sports bettor can take advantage. In this day and age the internet can be a very useful tool to the punter. Obviously there's a lot of opinion and the facts can be hidden but with a little research a lot can be discovered. There are a host of Bundesliga tips dotted about cyber space deciphering which are worth pursuing is the hard part. Spotting the mistakes can be very tricky but you will find bookie offering quite different odds for Bundesliga matches.
We all know FC Bayern Munich are hot favorites most of the time and you will get terrible odds with the European bookies. English bookies however seem to give slightly better odds there are only small amounts but it makes a difference to the serious sports punter. The other side to the coin is because Bayern Munich are such a fancied team you can get great odds on some quality opponents. When Borussia Dortmund play Bayern Munich for example you will get some good odds on a Dortmund win.
German Football Betting In Over Two Hundred Markets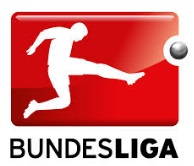 The very strange thing is that the European bookies, Germans included, often have far less markets than English bookies. You would think Bundesliga betting would be a very German thing. This is an area that can be exploited. Shopping around to get the best Bundesliga odds is a smart thing to do. Just because one book offers more options it doesn't mean they are better, but usually lost in all of those random markets there will be one nugget worth taking.
Even the straight forward match result odds are vastly different you can get 2 points better on a lot of games. One good Bundesliga tip is to look at the not so popular games. They will have less markets but you can get some pretty good odds especially on the totals over/under bets. Another way to stay on top is to follow the headline offers a lot of bookies especially the top UK based operators will give an updated offer on one particular market.
A popular bet is the result and both teams to score. A good example is a 1xBet offer on the Bayern Munich v Freiburg it was 7/4 then went out to 9/4. It turned out to be an excellent bet. Final score 2-1 Bayern. Markets like these are great betting opportunities.
Futures – In-Play – Even 3-Way For First 10
To make predictions on the Bundesliga, tips are a great resource. Read as many articles pre-season as possible. The good pundits report on training sessions and often have a few tit bits of inside information. The thing with today's media, is there's so much out there that the truth is often hidden in plain sight. The future markets can be a very profitable bet in German Bundesliga betting. F.C. Bayern Munich will always be odds on favorite they have won too many times for bookies to give good odds.
But you will get great odds pre-season for the rest of the league's chances. So much so that a little hedging can be done. Pick two teams you think have a chance and find the best pre-season odds between different books and have a punt. Some years it is possible to choose three teams and still be getting the right odds. Then of course you can have he each way bet on a team to place them second or even third with some bookies. Then there's the bet that no fan will place on their team the relegation bet.
At the start of the season the odds can be very appealing. If you can pick both two teams automatically relegated you can get huge odds for that double. With these kinds of bet you really do need to shop around as the odds can swing wildly between bookies. Then of course you can have the in-play feature. This is an invaluable tool if a bookies offers the three way up till ten minutes. Yes the game has only just started but a true football fan can see the way things could go enough for a winning bet to be placed. Not every bookie offers the 3 way till ten option so this can be a good enough reason to open an account with one that does.
German Football Betting Can Earn Some Real Money – And Lose A Lot Too!
Whatever market you normally favour the serious sports bettor never turns down good odds. The long game will dictate a lot of your choices. If you are dedicated to making your hobby pay you will have to take some of the more boring markets. There will be a ton of over/under totals bets in your repertoire. Handicaps will feature heavily also. Especially with Bayern matches. Often these are the only markets worth taking in one of their matches.
Never dismiss something that looks good. If you stumble across a bookie offering crazy odds look into it closely. Serious mistakes don't happen often but they do happen. Making money as a sports bettor is a very real possibility. Many make a 10% profit just as a hobby. With the right amount of hard work 15% is achievable by a committed fan. Let's not kid ourselves though there will be a lot of reading and research involved before those kinds of returns are hit. But sports betting is not a casino. You are not gambling on a coin flip knowledge goes a long way. You should however good at it you get, remember that you can lose a lot of money also.
Budget your bankroll. Don't gamble your mortgage payment. Set yourself a limit each week. Keep your bets within your limits it's all too easy to chase the win. Good luck and enjoy.