What Is A Betting Bonus?
If you are new to the world of online sports betting then it can get a bit confusing when it comes to betting sites offers. If you read a lot of forum posts then you may end up a bit jaded before you even start placing any bets. The problem is that far too many people see online betting offers as free money. They are not they can't be a bookie would be out of business within a very short space of time. No what they are is simply a form of marketing. Sports betting promotions are designed to 'get you in the door' so to speak. So don't be lulled into the free cash thought process. That's not to say they are not worth having it's just they all need looking into closely. There are a couple of things that are important when looking at betting sites promotions. The wagering requirements and minimum odds that must be bet. Let's have a look at them both in more detail.
Roll-over
Even the best betting bonus will have some form of wagering requirement also known as roll-over/turn around or sometimes a play through. If you have played with an online casino and taken one of their bonuses you will be all too familiar with play through! Don't worry though sports books don't have anywhere near as harsh terms. But let's not get ahead what exactly is a wagering requirement? Well as we have already said a bookies bonus is a marketing tool. Used primarily as advertising to attract new custom it is also a kind of rewards scheme for regulars. So to mitigate the expense terms are set to allow the bookie some wiggle room. Wagering requirements are basically a number of times you must bet the amount to receive the bonus. They are usually written as 3x or 4x or sometimes reversed x3, x4 etc. For example if a £/€/$50 bonus has a play through of 3x attached to it, then you would have to wager £/€/$150 to receive the bonus. This is the one area that has the biggest impact on how good a bonus is. The best betting bonus has no wagering requirements. These however are as rare as hen's teeth they do pop up now and again but there will be other terms that need to be met to offset the cost to the bookie. The best online betting sites offers have a small roll-over and allow betters to choose favourites. That brings us to the minimum odds.
Long Shots Only With Some Bookies
This is another area that gets a lot of flak in the forums. The fact that to qualify for the bonus you must make bets usually greater than 2.0. So no odds on favorites this is another area where it pays to look closely at a bookie's terms and conditions before accepting any bonus. There are some bookies that make you wager on 3 folds or more as well as a minimum price. So read the T&Cs carefully. There are a lot of online betting offers that sound great but when you look into them they are far from it. If you don't look at the bonuses and offers as free money but rather an incentive to place more bets then you are in the right ball park. There are of course many different types of offer out there and all of the best bookies have their own take on them. Let's look at a few of them.
The Sign Up Bonus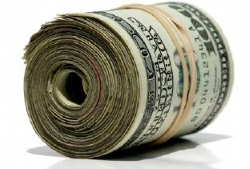 This can come in a number of forms. All however have the same purpose, to get you to sign up an account, deposit and bet that deposit. With some they want you do deposit over and over to get the bonus and they are the ones to avoid. Anyway back to the different types of bonus. The deposit match bonus this can be used as a reload bonus as well as a first deposit bonus. The idea is the bookie will match the deposit you make as a percentage up to a limit. There are usually some pretty stiff wagering requirements with anything over £/€/$ 50. So if you see a 100% deposit bonus up to £/€/$200 there will be a catch! The next type of sign up bonus comes in the shape of a free bet. It's a deposit related bonus as well but instead of getting cash after you have met requirements you get a free bet. You will need to have placed a bet under certain conditions and then typically you will get the same amount as a free bet. The bookie will basically stake you the bet. If you win the bookie only pays you the winnings not the stake. There can be a host of different conditions for this type of bonus so read carefully. You can check out also our dedicated articles about:
The Re-Load Bonus And The Refund
All of the above is designed to get you to sign up and make that first wager. Bookies want you to keep making bets so they will offer re-load bonuses. Basically more of the same usually with less on offer for every time you make a fresh deposit and place the bets. Be careful with these types of bonuses you can easily get trapped into just making crazy gambles just to try and get the bonuses. Another way to incentivize the punter to stick around are refunds on losing bets. These can take a variety of forms as well. Some will be you get 'money back' (it's a free bet) if your greyhound comes second. Or maybe if your horse loses by a nose. There's 'money back' acca insurance if one team loses. Some bookies will pick an event, usually a football match and give a refund if the game is a draw. 'Money back' read free bet, if your horse falls is another common one. This is actually not a bad bit of insurance.
One Offs Are Normally The Best
Betting promotions come in all shapes and sizes and the terms and conditions vary greatly. Not just from bookie to bookie but even with the same one. The one off promotions for a particular event tend to offer the best deal for the punter. These could be large well publicized events like the Cheltenham Festival or Espom. Or they could random events because say a particular tennis player has got to a final and the bookie is getting all patriotic. The thing is a bookie want to keep the flow of money coming in. The best way to do that is to make punters believe they are getting a good deal. Everybody loves a bargain. Its retail marketing 101 if you think something is too cheap to ignore you will buy it even if you never wanted or needed one in the first place. There will always be a bookie offering something that day. You might get double your winnings if your team wins both halves on a particular match. Usually it will be on a game that is very evenly matched. But the thought of getting double your money is very tempting. The reality is the bookie is not risking much. There are some generous bookies that will give you a free bet if you win as well. These are of course at selected meetings and probably would not have had your interest otherwise!
Download Mobile Apps And Get A Bonus
The mobile sports betting app has come a long way. Bookies want you to use them. They make life easier for the punter. Anything that does that is a firm favorite with the bookie. They want punters to make that bet on a whim and it is so easy with mobile sports apps these days. To that end bookies are giving bonuses to punters using their apps for the first time. Some have mobile exclusive promos running regularly. Clever marketing by the bookies is driving the industry more toward mobiles every year.
Read Everything And Take It All With A Pinch Of Salt
Just about every bookie will claim to have the best odds. Some back it up with a bonus if you can find any better. Read the small print before you get involved with anything like that. There will always be a get out clause for the bookie. The sports betting industry is worth billions in Britain alone. You can be 100% sure that all terms and conditions are sown up tight. The major bookies have big law firm on retainer to make sure they don't come unstuck. So read everything you can in the terms and conditions don't be lazy and skip any. If you want to take a bonus remember that you are taking it from a bookie! These are professional book balancers. They make a profit however they can. The punter to them is the cash cow and however they can milk it they will. Just be smart and read everything. Don't forget you don't have to take a bonus!