The Curious Case Of American Gambling
Gambling in all forms has always been a touchy subject in the USA. Seen by many as one of the big evils it has been vilified for a long time. The irony is that a large portion of the population loves to have a bet. Why shouldn't they? The all American way is watching the ball game at the weekend or a mid-week play off watched in the sports bar. Supporting your team with a small wager For far too long having a bet involved shady characters, runners in bars or a rushed cryptic telephone conversation. All too often ending up with the punter in debt to a nefarious bookie. Legal bookies are not allowed to let you run a tab, whereas the back street guy is happy to give credit. So the very reasons given for banning sports betting came about because of the ban. Say what you will about online gambling but no internet bookie sent round the boys to break bones!
USA Betting Sites – Technically Only In Nevada Can You Find A Full Sports Book
Nevada legalized sports gambling back in the roaring forties. The legal standpoint has changed over the years and now there are four states that have some form of sports betting allowed. The letter of the law seems to change like the weather. The complexity of state and federal law is not for the lay man to try to decipher, so if you are looking to place a wager on any sporting activity take legal advice first. The internet has made the whole legal standpoint a bit confusing. If you live in Nevada then there is state regulated online sports betting, the choice is not great however. We all know when there is little to no competition there is little effort put in to push boundaries. This is the problem with online sports betting USA style. There was a thriving US industry with lots of choice pre 2006. Then the federal government cracked the whip and the Unlawful Internet Gambling Act came into play. The previous law the Wire Act was so full of holes that many offshore books just simply ignored it. The UIGA targeted banks and other financial transactions and this had much more of an impact. There are of course plenty of other options if you are willing to bend the rules.
There Is Always A Way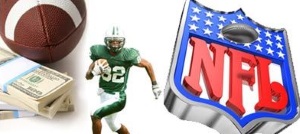 Humans are resourceful beings and if there is a market, a canny entrepreneur will find a way to fill it. There a ton of licensed and regulated sites that accept US residents that are not strictly legal in the US. This does not mean they are run by crooks however. But US residents have to take especial care when looking into USA sports betting sites. The reasons are quite simple that you will have no local legal backup if things go wrong. There are reputable sportsbooks that have been in business for many years. They have no problem in accepting US residents despite the rather high profile indictments of resent years. The issues for the punter are knowing the difference between a legit bookie that will pay out and a crook that will take your money and run.
US Sports Betting Sites Have Licenses – They Are From Less Than The Best However
Once upon a time online bookies that accepted US customers were regulated by Antigua and Barbuda or the Kanhnawake Territories. This was a good thing. Both regulatory bodies had long standing great reputations. They were after all the first jurisdictions for regulating remote gambling. Things got a bit out of control however. Maybe the load was too much but a few too many crooks slipped through the vetting procedure. There have been a number of very bad bookies and casinos that have had licenses from these two bodies. So the guaranteed safeguard of having one of these jurisdictions overseeing a sports book kind off disappeared. That's not to say all those registered with them are crooks it's just no longer a given that they are kept in check. It has to be said both houses have been cleaned, but their reputations have taken a hammering. So unlike the European and Asian markets the licenses for US facing sites have to be taken with a rather large pinch of salt. There are many excellent sites using Panama as a jurisdiction for example. There have also been some of the worst! The thing is the really reliable jurisdictions will not give license to sports bookmakers that take US customers.
Due Diligence Is More Important Than Ever
As seems to be the case with a lot of daft laws the gambling laws in the US have made it easier for crooks to take your money. Instead of having a well regulated system that the average punter can trust, we have an industry where crooks can still thrive. Shame on you lawmakers. Criminalizing a large part of society for doing something that is harmless and a great tax revenue source. Anyway that's up to you to change your lawmakers. What we will concentrate on is advice. Before depositing any money look long and hard into the sports book you want to bet with. Because of the way legal US sports books have to make sure their customers are state residents you will have to look offshore. If you find the right one however this can be an advantage. US legal sites only accept US dollars. Offshore bookies will usually take a wide variety of currencies. This is a great way to hide your activity using offshore banks for example. Of course you will have to pay exchange fees when you want to convert your cash again.
Check On The History
Don't be lulled into taking up a great looking free cash bonus with a brand new bookie without looking into them first. Checkable history is very important. Many rogues shut down and start up again under a different name but the site is exactly the same. This is where forums come into their own. The community online has been keeping close eye on the industry ever since the clamp down by the government. If a new site looks suspiciously like one that shut down under dodgy circumstances they will spot it. There are several well-liked and respected US sports betting sites that have been running for a very long time now. They use reputably third party payment houses to get around the UIGE Act. They have great records for paying out quickly and cover all of the sports that US punters love. If a sports book has been in business for longer than ten years continuously then they are probably a straight player.
The Choice Is Not Great But There Is Choice
It's not all doom and gloom. There are a surprising number of trustworthy bookmakers serving the US market. You just need to be smart when deciding which one to use. You may not however get all of the markets you want. The European and Asian markets are spoiled for choice football (soccer) matches can have as many as 250 markets for one game. You will however get the good old Money line, spread, over/under, teasers and parleys at most bookies. Some will have a decent amount of props as well. American sports betters have a bit more of a smarter approach to placing bets and the bookies offerings reflect that. The Brits will gamble on how many raindrops hit a window in a minute!
The Future Is Uncertain But Could Bring Change
The great nation that is the USA has a bit of a strange image around the world. The state law federal law conflicts and paradoxes that arise on a fairly regular basis has the rest of the world scratching its head. Recent developments with more states opting to open up their gambling opportunities has given the online industry the biggest glimmer of hope since 2006. Granted there are only limited areas to bet on sports unless of course you live in Nevada, but Oregon, Delaware and Montana are moving things forward. It is starting to look like the gambling landscape in the US might change. It is early days yet. There are many organizations against sports betting and they are not all social institutions either. Yes of course there are religious bodies against the evils of gambling, there always will be. The thing is there are many sporting bodies that don't want legal sports betting. For example the NCAA had threatened to ban play-off games in Delaware if they allowed College games to be gambled on. The problem is that gambling has been illegal for so long that nobody believes a game can be straight if a bet is allowed. It's a sad indictment of society that sees greed and corruption at every turn. Let's hope that sense prevails and finally the US can have a regulated safe online sports betting industry.