A Guide to Choosing Asian Betting Sites
.
100% Match Deposit Bonus
Around 70 available markets
Mobile App and Live Betting
Get Bonus!
Asia is an enormous market for bookmakers. As the biggest and most populated continent, Asia has countless bettors who are looking for Asian betting sites that cater for their specific needs and interests. Although many international bookmakers will accept gamblers from the Asian region, their lack of appropriate language provision and limited choice of currencies make them a less popular choice than Asian bookies who specialise in their own market and support the region's own languages and currencies effectively. Choosing Asian bookmakers with their headquarters on the continent ensures that they will have a greater understanding of the popular sports, payment methods and betting types in the region. As Asia is an enormous continent, encompassing many countries, there are different laws and regulations relating to each nation. This is a brief guide to betting with Asia bookies and what can be expected from the top Asian bookmakers.
Regulations for Betting with Asia bookies in Different Countries of the Region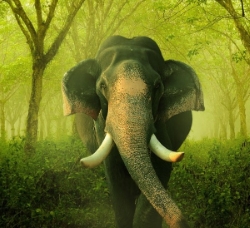 Every Asian country has its own rules and regulations regarding online betting with an Asia bookie. Here is an overview of the legislation in some of the most populous Asian countries:
The Philippines: The Philippines government has an anti-gambling stance and therefore they block many Asia bookie websites. It can be difficult to find a suitable online bookmaker if you are based in the Philippines.
Hong Kong: Similar to the Philippines, Hong Kong's government is also very anti-gambling and therefore many Asian bookmakers do not accept Hong Kong residents
Singapore: Singaporean legislation outlaws placing wagers at non-government approved sites therefore citizens are limited to only government approved operators.
China: Although the Chinese government runs a censorship program attempting to wipe out all references to online gambling there are still many Chinese betting sites which operate today from locations all over the world complete that offer websites in the Chinese language and with deposit options aimed at Chinese players.
Taiwan: Taiwanese law does not allow the operation of betting websites so the only options available to citizens is to use an international bookmaker.
Japan: Although the Japanese government does not endorse online betting, Japan is still a nation that enjoys gambling. The majority of Asia bookies will accept Japanese bettors and will accept deposits in Yen and will even pay out winnings in that currency.
Macau: Macau is the world's biggest gambling destination, however there are no legal gaming sites based in the country. There are, however, still plenty of options open to citizens who wish to place a wager with an Asian bookie.
Although many Asian countries have not officially legalised online betting, they also do not actively pursue anyone who engages in this pursuit. This means that those who live in those countries are able to place a wager with an Asia bookie online without fear of prosecution.
Currencies Available at Asian Betting Sites
Asian bookies are catering specifically for their own market and therefore they will offer a greater choice of local currencies than any European or other international betting site. Here are some of the popular Asian currencies that can be used for deposits and withdrawals on Asian bookmakers' websites:
Chinese Yuan
Indian Rupee
Japanese Yen
Malaysian Ringgit
Vietnamese Dong
Indonesian Rupiah
Taiwan Dollar
Hong Kong Dollar
Singapore Dollar
Macanese Pataca
Types of Odds Offered by Asian Bookies
While in the west decimal, American, or fractional odds are the most popular types of odds that can be seen at online bookmaker sites, on Asian betting sites, you may also see more specialised types including Malaysian odds, Hong Kong odds and Indonesian odds.
Malaysian Odds
In Malaysia, sports betting is all centred around football (soccer) as up to 90% of all bets placed in the country are on football matches. Malaysian odds are expressed in either positive or negative decimals, so if the odds are 0 then a win will pay out 1/1. This could be the case of two clubs are closely matched.For example, if the Malay odds are 0.4 for one team to win, this is equivalent to American odds of -250, and if a stake of $100 was wagered, the winnings would be $40, plus the original stake giving a total of $140.
Hong Kong Odds
Hong Kong odds are expressed in a decimal format and are extremely similar to Malaysian odds. 1.0 is considered to be evens and odds less than 1.0 are odds on to win and the basic Hong Kong odds formula is stake x odds = profit. That means that if for example the odds are 2.25 and the stake is $100, the total winnings would be $225, so when the original stake is taken into account, the entire amount received back would be $325.
Indonesian Odds
Indonesian Odds are similar to American odds, as they are identical odds simply divided by 100. Positive numbers like +115 are just expressed as 1.15 with an implied plus sign. In the Indonesian odds format, negative odds simply show the amount of money has to be wagered in order to win a single unit of currency. Frequently, these odds will be displayed to 2 decimal places, although for some bets is may sometimes be more. So, for example, if Indonesian odds were listed as -1.15, a bet of $115 will return a total of $214.935.
Although it may seem complicated, using Malaysian, Hong Kong or Indonesian odds is not as difficult as it may seem and once you get used to it, it becomes easy to understand. However if you are struggling to work out your potential winnings, there are a number of online calculators which you can use for free to convert the figures quickly and easily.
Betting Features of Asia Bookies
Asian bookies offer a great choice of popular betting features including:
Mobile Gambling – The Asian mobile bookmaker market is huge and in fact many Asia bookies are considered to be specialists in mobile betting. It is important to check which operating systems are supported by each operator as the choice of best mobile website for use depends on whether you are using an Android, Windows, BlackBerry or iOS device.
Live Betting – Live betting is also popular in the Asian market and there are high quality in-play platforms offered by a number of Asian bookies. These enable you to place wagers during an event and is especially common for sports like tennis and football, although there are sometimes other options from bigger name sites, allowing you to place in-play wagers on sports as diverse as volleyball, handball and cricket.
Betting Markets – Asian betting sites offer a huge variety of markets to users including options like first goal scorer, under/over and other interesting and varied choices.
Bookmaker Margins – Asian bookmakers are known for their excellent odds and offer this as a major advantage over international bookies. On even matched games, the odds are 1.95, which is greater than the European bookmakers' offering of 1.91.
Which Sports are Offered by Asian Bookmakers?
Asian bookies tend to focus primarily on sports that are popular in their local area rather than those sports which have a more international appeal. This means that the variety of markets on offer will vary depending on the nation in which the bookmaker is based. Universally, you will find that soccer is an extremely popular betting choice at Asian betting sites and national leagues and local events will be covered as well as international and European leagues are very likely to be covered at all the best Asia bookies. In India, there is a good chance of finding excellent odds on cricket, which is a popular local interest, while in Korea and Japan, baseball has a larger following. Although American sports are not as widely offered by Asian bookmakers, if you look hard enough you will find options for betting on hockey, basketball and American football. While in Europe and especially in the UK, horseracing is especially popular, there are limited options for this in Asia. However some of the bigger name Asian bookmakers are able to offer some options for placing wagers on major interntional events.
Deposit and Withdrawal Options at Asian Betting Sites
The most reputable Asian bookmakers are able to offer bettors a range of methods to place funds into their account and will accept locally available currencies. By far, the most popular options for depositing fund into Asian bookmaker accounts is by credit and debit card, although there is a risk of a Visa or Mastercard being rejected depending on it country of issuance. The biggest and best e-Wallets are also accepted by a number of major operators. AsiaPay and Skrill are among the most commonly accepted e-Wallets which are permitted for transferring funds. If you wish to withdraw winnings back to your bank account or card there are a few different options. Bank transfers are often the most favoured method and Asian bookmakers are especially fast a processing these transactions, ensuring that you will received cleared funds by the next business day in many cases.